Mr. Ishfaque Ahmed Lashari,
Director Career Development Center
Insider from the academia and blue chip corporate, having blended experience of both local and overseas organizations, Lashari has emerged as one of the finest career counselors in the country. Recognized by British council inward mission program, he has worked on many projects with leading partners including USAID, HEC, IBA Karachi, School of Leadership, Sindh Government, SZABIST, Citizen Foundation and Teach for Pakistan.  Lashari's intense humor and multilingual expressions are key to his success in connecting audience of all levels.
Email: ishfaque.lashari@iba-suk.edu.pk , Phone: 071-5644263
Mr. Attaullah Jatoi,
Manager Student Financial Aid and Industrial Linkages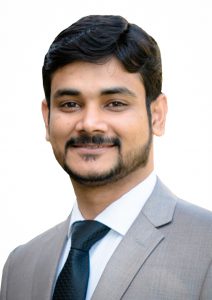 Attaullah has been working as Manager Student Financial Aid & Industrial Linkages since May 2016. He has more than five years of experience in the field of sales, marketing, corporate communications and donor & industry liaising. He has been working with national and international organizations including Unilever, World Vision and World Bank. He has done his BBA (Hons.) from Sukkur IBA University and MBA from Institute of Business Management (IoBM), Karachi.
Email: attaullah.jatoi@iba-suk.edu.pk, Phone: 071-5644258
Mr. Mohsin H. Usmani,
Manager Students & Alumni Affairs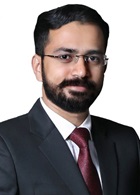 Mohsin has been a part of CDC team since August 2011. He is a Master of Business Administration from Sukkur IBA University. He specializes in the areas of student affairs and alumni relations including corporate communication along with the Internships and Job Placements. Besides being a proud Sukkur IBA ambassador, Mohsin is a career counselor and coordinator for Sukkur IBA Student Council (SISC).
Email: mohsin.hassan@iba-suk.edu.pk Tel: 071-5644260